COMPETITION - RESIDENTIAL
THE COLLECTIVE DESIGN AWARDS 
 Myrtle Tzortzi & Marjorie Mohler
The Collective Design Awards in London Runner up to the Professional Category to the Contest «Room of transient dreams» Designing a Room of 21sqm. Exploring the possibilities and challenges of small spaces.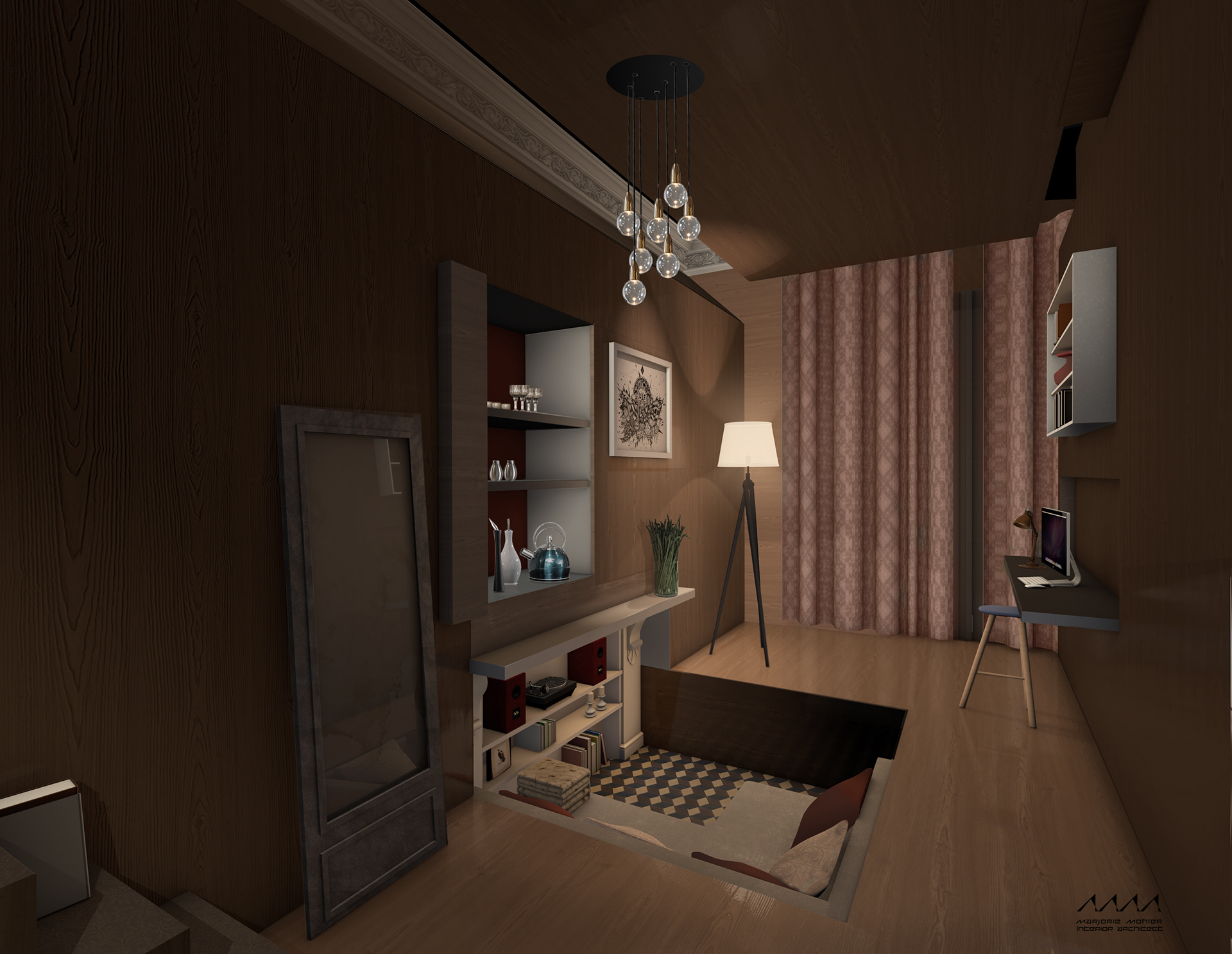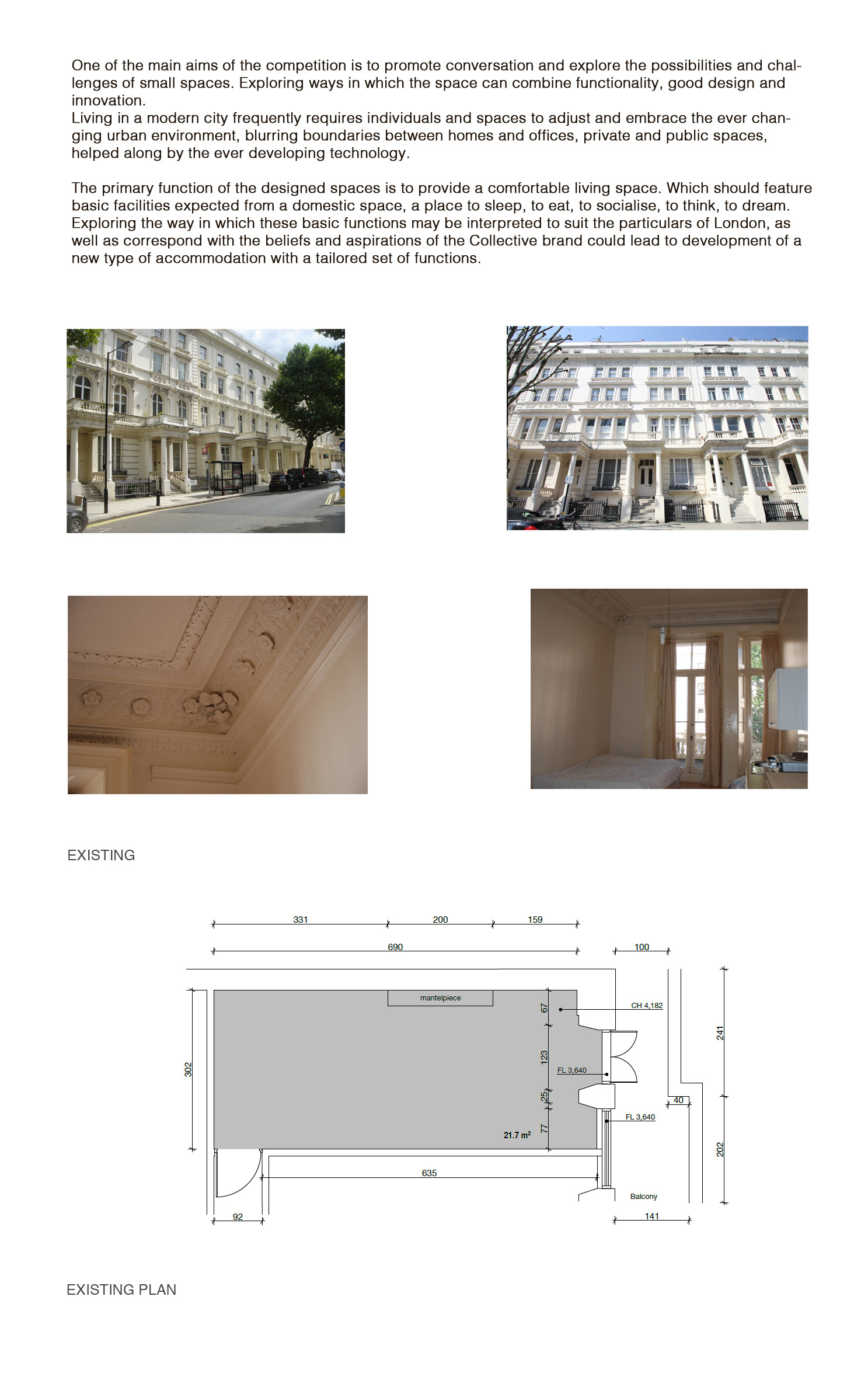 This project embraces the interplay of functional and abstract aspects of our daily lives, converting each component into a different layer of a small domestic space.
Functional aspects include sleeping, eating, dressing, reading, socializing, while abstract are dreaming and  thinking.
The project simultaneously caters for the need of the targeted clients young working class people, both single and couples, exploring the possibilities of private and public living.
To facilitate this, the project has introduced movement and change as the conceptual framework of the project where space is adjustable to each person as well as to different usages they require.
lifted floor, suspended ceiling and thick walls. When these elements are packed away, the open space of the room is airy , while the library on the ceiling can reflect the user's personality. 
 

Quotation from the brief :

'Sometimes the house of the future is better built, lighter and larger than all the houses of the past, so that the image of the dream house is opposed to that of the childhood home. Late in life, with indomitable courage, we continue to say that we are going to do what we have not yet done: we are going to build a house. This dream house may be merely a dream of ownership, the embodiment of everything that is considered convenient, comfortable, healthy, sound, desirable, by other people. It must therefore satisfy both pride and reason, two irreconcilable terms.'
Gaston Bachelard 
 

The rubik's cube is used conceptually to express perfectly the transition from something pure to a hybrid one.
It is a link between childhood and future.
 
There are various techniques of providing a sequence having ten movements.
One of them is called for Layer by Layer .
Each colour matches to a function, yellow is eating, orange socializing, red dreaming, white sleeping, blue studying and green storing. Color = Layer = Fonctions 
Following the three basic plane's spins, the base, the middle and the front the cube turns to be the hybrid model which is placed in the space and give life , the colours - layers are getting transformed to elements into the space.